Current Media on
Instrumental Music from Lebanon
Andree Hajj & Ensemble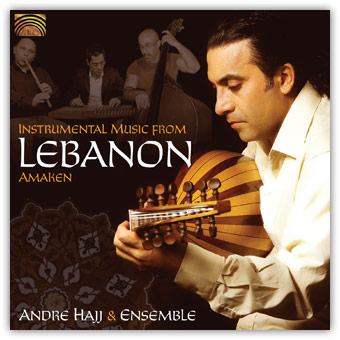 A beautiful album, based on the rich cultural tradition of Lebanese music. It highlights the traditional Oriental orchestra, consisting of oud, buzuk, qanun, ney, Oriental violin and double bass with Arabian percussions such as tabla, riqq, katem, mezher and others. Rich information about the artists, instruments, the pieces, including a glossary, in English, German, French and Spanish.
Click here to view product details.
Previous Media Pages