Tailor Made Corporate Gifts
Branded Music CDs for Retail, Promotion and Incentives
Partner Your Brand with the Best in World & Traditional Music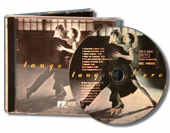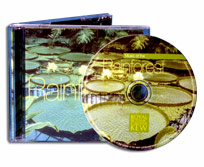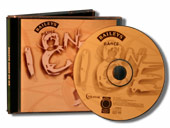 Choose from our vast repertoire of World Music to help increase your brand awareness.
Perhaps one the main problems companies have these days is customer retention of their brand. With the plethora of competition out there each plying for business from the same customers, you really have to think smart to stand out from the crowd.
Everybody using the same marketing and promotional strategies only makes it even more difficult to be seen. This is where a more personal approach can be of great benefit.
Music is such a medium. A well chosen CD, with the right music, interwoven with your brand image can provide a more longer lasting relationship with your customer.
The benefits of such a product:
Higher and increased brand awareness - stand out from the competition

Better Retention of Brand image - Customers will keep the CD for longer thereby increasing the effectiveness of your sales campaigns

CDs have a high listener rate - customer more likely to continue to use your brand.

Improved repeat business or referrals.
We can provide two kinds of service:
We can manufacture and make the CD for you, stamped with your distinctive brand image or logo

Or, should you wish to manufacture the CD yourself we can provide you with the music under a licensing arrangement.
Why choose us?
We have a truly vast and diverse range of music from around the world, with over 7000 tracks available

Our recordings are of the highest quality

We can help you from the initial concept through to producing the final CD

We make the whole process as simple as possible
Previous Clients include:
Baileys
DHL
National Trust
Greenpeace
Bayer
Flemings Bank

Royal Academy of Arts
Victoria and Albert Museum
Royal Botanic Gardens, Kew
National Newspapers
Ritz - Carlton Hotel
For further details or enquiries please contact: Mark Gardner on (0044)1342 328567 or email mark@arcmusic.co.uk